The Best Long Weekend Destinations Near Metro Manila
It's that time of the year again when we are approaching the 'ber' months once again! Time really flies but there are still a bunch of possible long weekend options ahead.
Find out how you can maximize your public holidays by knowing exactly when you should apply for annual leave to make it a long weekend by checking out our guide.
If you're looking to forward to a quick road trip with the fambam this long weekend, here are our top picks!
Angono Rizal
This province of Rizal is a go-to destination for culture, arts, and native cuisines.  Dubbed as the "Art Capital of the Philippines," this small town east of Manila has come to be known for its Filipino artists. Since its feature is greatly centered around its arts and culture, tourists will find themselves indulging on this town's arts gallery and museums. In fact, even at homegrown restaurants and cafes at Anggono Rizal, tourists will be greeted with the town's artistic flair.
For your information
30kms from Manila ( 2 hours drive)
Recommended places
Balaw-Balaw Folk Food & Folk Art Specialty Restaurant
Blanco family museum
Tiamson Art Gallery
The Second Gallery
Angono Bingangonan Petroglyphs
Yab Design, Inc.
Tanay Rizal
Tanay is quickly becoming a go-to destination for a quick weekend getaway as it offers some of the newest adventures with Metro Manila's proximity.  It mostly offers outdoor activities both for seasoned adventurers and newbies. Despite the wide array of psychically engaging excursion that it boasts, less straining activities are also available for those who just want to wind down and chill.
For your information
60km from Manila (3 hours drive)
Recommended places
Mt Daraitan
Daranak Falls
Batlag Falls
Parola Light House
Regina Rosarii Institute
San Ildefonso Church
Masungi Georeserve
Tanay Adventure Camp
Calinawan Cave
Tagaytay City
While it's wet season in the Philippines currently, it doesn't exactly spare everyone from the scorching heat of the Metro Manila climate. Tagaytay is one of the most famous destinations near Metro Manila for that quick reprieve from the heat – summer season or not. It's basically among the coldest places in the Philippines, boasting fresh clean air and a pleasant atmosphere.
For your information
66kms from Metro Manila (2 hours drive)
Recommended places
Sky Ranch
People's Park in the Sky
Laguna
Laguna is a testament that paradise isn't always made of pearly beaches and white sands. Despite getting partly overlooked because it isn't your typical Philippine destination (like beaches), much of Laguna's beauty is about its untouched and densely covered rainforests and waterfalls. Additionally, its towns radiate its glorious past as it retains its historic facade. And as a bonus, Laguna's cuisine showcases some of the best of the Southern Tagalog region.
For your information
102km from Metro Manila (3 hours drive)
Recommended places
Rizal Shrine, Calamba

Seven Lakes, San Pablo City.

Nuvali, Sta. Rosa

Nagcarlan Underground Cemetery.

Bunga Falls, Nagcarlan.

Majayjay Falls and Cold Springs.

Shooting the Rapids to Pagsanjan Falls (aka Cavinti Falls).

Cavinti Falls via Pueblo El Salvador Eco-Park.

Hulugan Falls.  

Paete Town. An artistic town most famous for its sculpting tradition.
Bataan
The province of Bataan is best known for its historical and cultural attractions that will make you feel as if you have stepped back in time. One of the most popular among international and domestic tourists visiting Bataan is Las Casas de Filipinas de Acuzar, an open-air museum and heritage park complex made up of reconstructed ancestral houses from different parts of the country. There are currently 27 heritage houses that recreate the ambiance of a colonial village.
For your information
128km from Manila (4 hours drive)
Recommended places
World War II Museum

Mount Samat National Shrine

Pamulaklakin Forest

Bataan National Park

Balangan Nature and Wetland Park

Dunsuan Falls

St Joseph's Cathedral
Read More: Here Are The Top Beach Resorts In Bataan For All Budgets
Nueva Ecija
Contrary to what most Manila locals think, this town isn't just about rice fields. Surprisingly, it has some picturesque sights to see, adrenaline pumping excursion for those thrill-seeking junkies, gorgeous limestones, hot springs, and more! Nueva Ecija is comparable to that demure colleague of yours – a bit mysterious and reflective, who would rather be discovered than to flaunt her personality deliberately. She might just sit quietly at the corner, but when you get to know her, you'll see a free-spirited side of her – that's Nueva Ecija in a nutshell.
For your information
129km from Manila (4 hours drive)
Recommended places
Minalungao National Park

PMP Paradise Farm

NFA Museum

Philrice
Ilocos Sur
Ilocos Sur, a place rich in natural wonders and history, is the last place on this list but certainly not the least. Spending two days in this place is enough for all the must-sees and must-dos in the city, and you can still reserve the last day of the weekend for a quiet staycation. If your idea of a great vacation involves digging into the past, you might want to take a detour in Ilocos Sur, Philippines. You may not find a pyramid or castle ruins, but you will surely see a place that can only be described as a museum of a rich and colorful past.
For your information
365 km from Manila (6 hours drive)
Recommended places
Vigan

Bantay Belfry

Cape Bojeador Lighthouse

Tirad Pass

Sta Maria Church

Northern Luzon Heroes Hill National Park

Archbishop's Palace
Subic, Zambales
Subic offers a mix of adventure and relaxation with its beach resorts, water sports activities, and the famous Ocean Adventure Park. Explore the Subic Bay Freeport Zone, go on a jungle survival experience, or simply unwind by the beach.
For your information
Distance from Manila: Approximately 100 km ( 2-3 hours drive)
Recommended places
Subic Bay Freeport Zone
Ocean Adventure Park
Zoobic Safari
Camayan Beach
Tree Top Adventure
Baler, Aurora
Known as a surfer's paradise, Baler offers not only great waves but also stunning landscapes. Visit the Ditumabo Mother Falls, enjoy the historical sites like the Baler Church and Museo de Baler, and take in the breathtaking views along the coast.
For your information
Distance from Manila: Approximately 230 km (5-6 hours drive)
Recommended places
Sabang Beach
Ditumabo Mother Falls
Baler Church
Museo de Baler
Pangasinan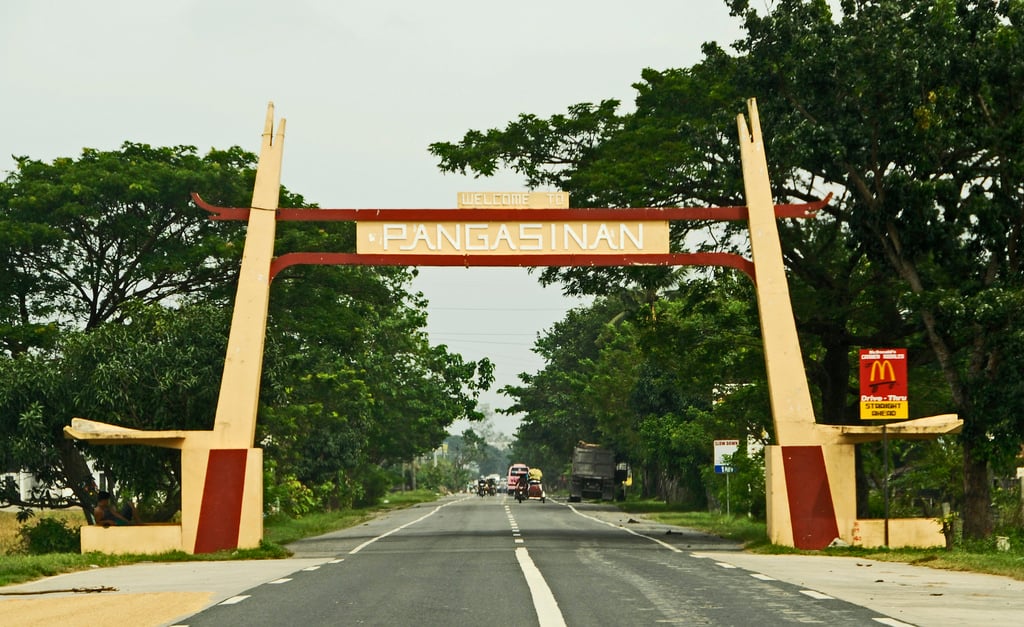 Pangasinan boasts the famous Hundred Islands National Park, a cluster of stunning islands and islets perfect for island hopping, snorkeling, and picnics. Don't miss the picturesque Bolinao Falls and the Enchanted Cave.
For your information
Distance from Manila: Approximately 220 km (4-5 hours drive)
Recommended places
Hundred Islands National Park
Bolinao Falls
Enchanted Cave
Lingayen Beach
Puerto Galera, Mindoro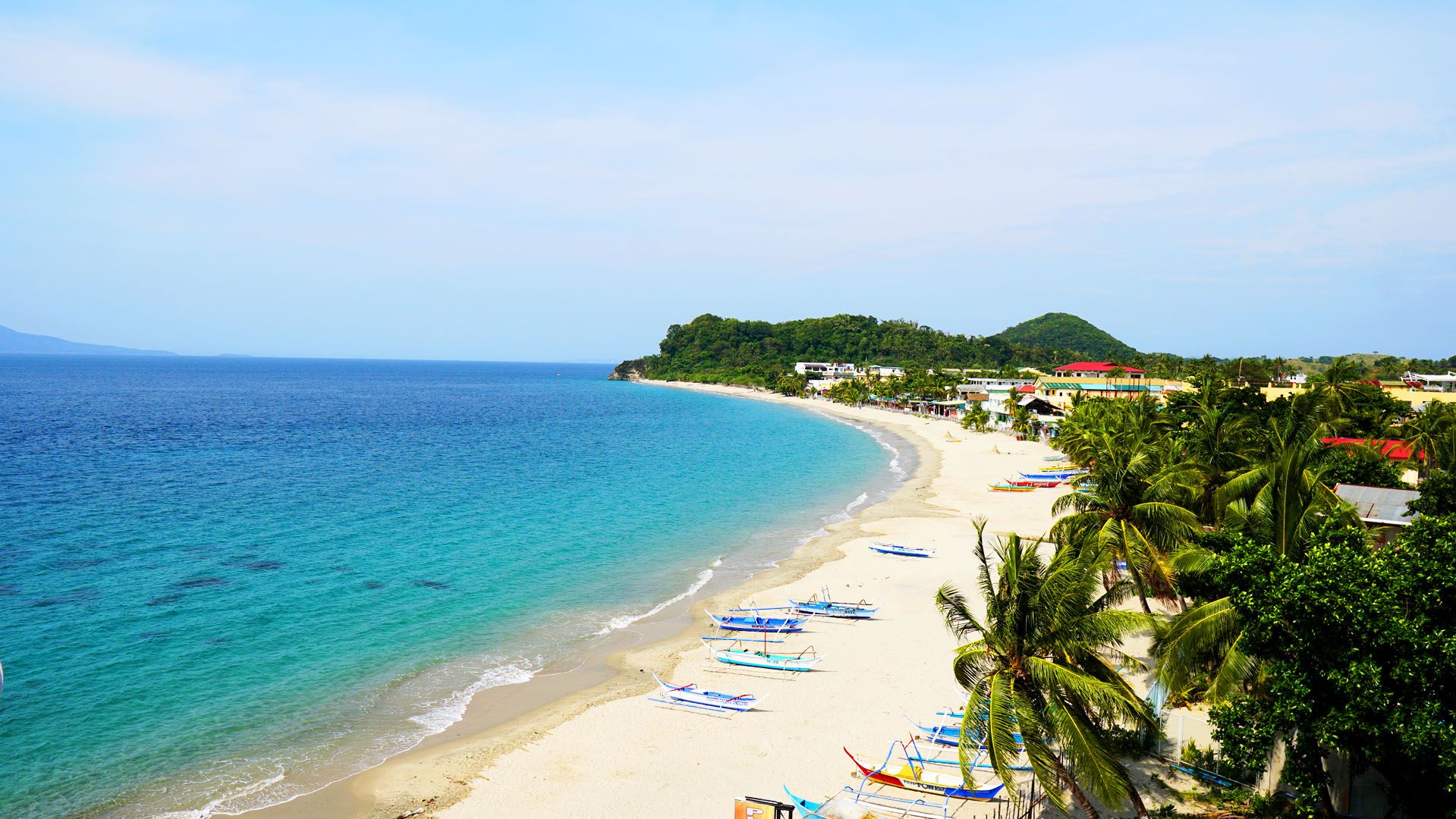 A favorite among divers and beach enthusiasts, Puerto Galera is known for its vibrant marine life and beautiful beaches. Relax on White Beach, explore the underwater world through diving, and hike to Tamaraw Falls.
For your information
Distance from Manila: Approximately 130 km (3-4 hours drive and ferry)
Recommended places
White Beach
Tamaraw Falls
Sabang Beach
Baguio City
Known as the "Summer Capital of the Philippines," Baguio offers a cool climate and stunning mountain scenery. Visit the Baguio Cathedral, The Mansion, Mines View Park, and enjoy strawberry picking at nearby strawberry farms.
For your information
Distance from Manila: Approximately 250 km (4-5 hours drive)
Recommended places
The Mansion
Mines View Park
Camp John Hay
Burnham Park
With these diverse and exciting destinations just a few hours' drive away from Metro Manila, you have plenty of options to make the most of your long weekends. Whether you're seeking adventure, relaxation, or a bit of both, these nearby getaways are sure to offer a memorable escape from the city's hustle and bustle.
So pack your bags, hit the road, and create unforgettable memories with your loved ones!
This article was first published in October 2018 and has been updated for freshness, accuracy and comprehensiveness.
Leave your comment